---
Batman Mafia
Arkham Asylum: A Serious House on Serious Earth

[/size]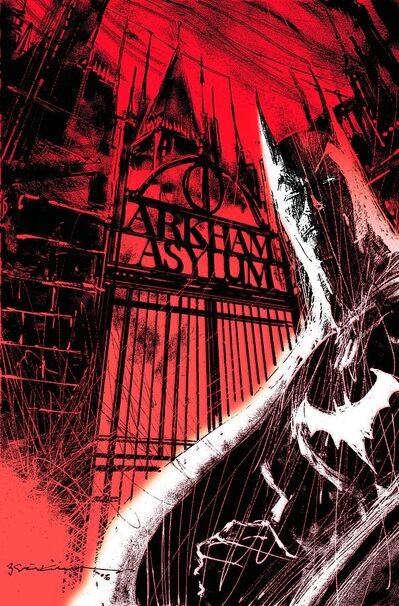 "Theres been a riot at Arkham Asylum ... the inmates seized control of the building early this morning we dont know how it happened, they have been making all sorts of demands ... They say theres just one final demand, thank God; they want to talk to you"

"I see"



"Hello BATS, We want YOU. Here in the MADHOUSE. With US. Where you belong"





This game is suitable for between 20-24 players, once I have had enough interest I will send out Role PMs



The game is based on the Assassin in the Palace format found here with a couple of changes. Please see the rules below.
It is a beginner friendly game.



Rules (with thanks to Russia)

1. Confirm your reception of the role PM with a PM back to me. When sufficient role confirmations are received, the game will begin in the day phase of day #1.

2. Do not post partial or complete copies of any PM I send or create false quotes with me as the author. This includes using non text pieces of information i.e. colours, formatting, timing, exact wording/letter count etc.

3. Submit your actions by the deadline. If you have an optional power send me a PM where appropriate if you wish to use your power.

4. All players are required to post at least once per game 'day'. Failing to do so once will result in a warning. Failing to do so a second time will result in a mod-kill. Days that last less than 24 hours will be exempt from this requirement. (Please note that whilst "flying under the radar" is a valid tactic in forum mafia, at least a minimum level of contribution is expected in order to make the game enjoyable for all.)

5. Do not edit the content of your posts, even for typos. Players caught doing this get 1 warning. Subsequent offences will result in instant removal from the game.

6. Do not talk about the game outside the thread, unless your role specifically allows it. Cheating in this regard is not being clever, it's spoiling the game.

7. Do not post anything in the game thread after you die unless your role specifically allows it. Offending posts will be removed.

8. Meta-Gaming IS allowed. This means that you are allowed to make arguments informed by previous mafia games. For example someone may be acting differently to how they "normally" act or you might think they have developed a reputation for lying and shouldn't be trusted etc. Other players are under no obligation to take your meta-arguments seriously of course...

9. All votes must be written in bold and be on their own line. Non-bold votes and votes mixed amongst other text will NOT be counted. Players should also endeavour to only use "vote" and "unvote" instead of iterations like "vote lynch" and "rescind vote."

10. The game is essentially 'nightless' (There will be a pause once each lynch has been reached, or the deadline) but there are no specific night actions.

11. No one, I repeat no one is to say that they are the Joker (even if you are) once the game has begun. This will result in an instant modkill with no further warnings given. It is something that will spoil the game for everyone so I am treating this seriously.

12. Have fun and play nice, it is a game.